Mission Innovation Austria Week 2019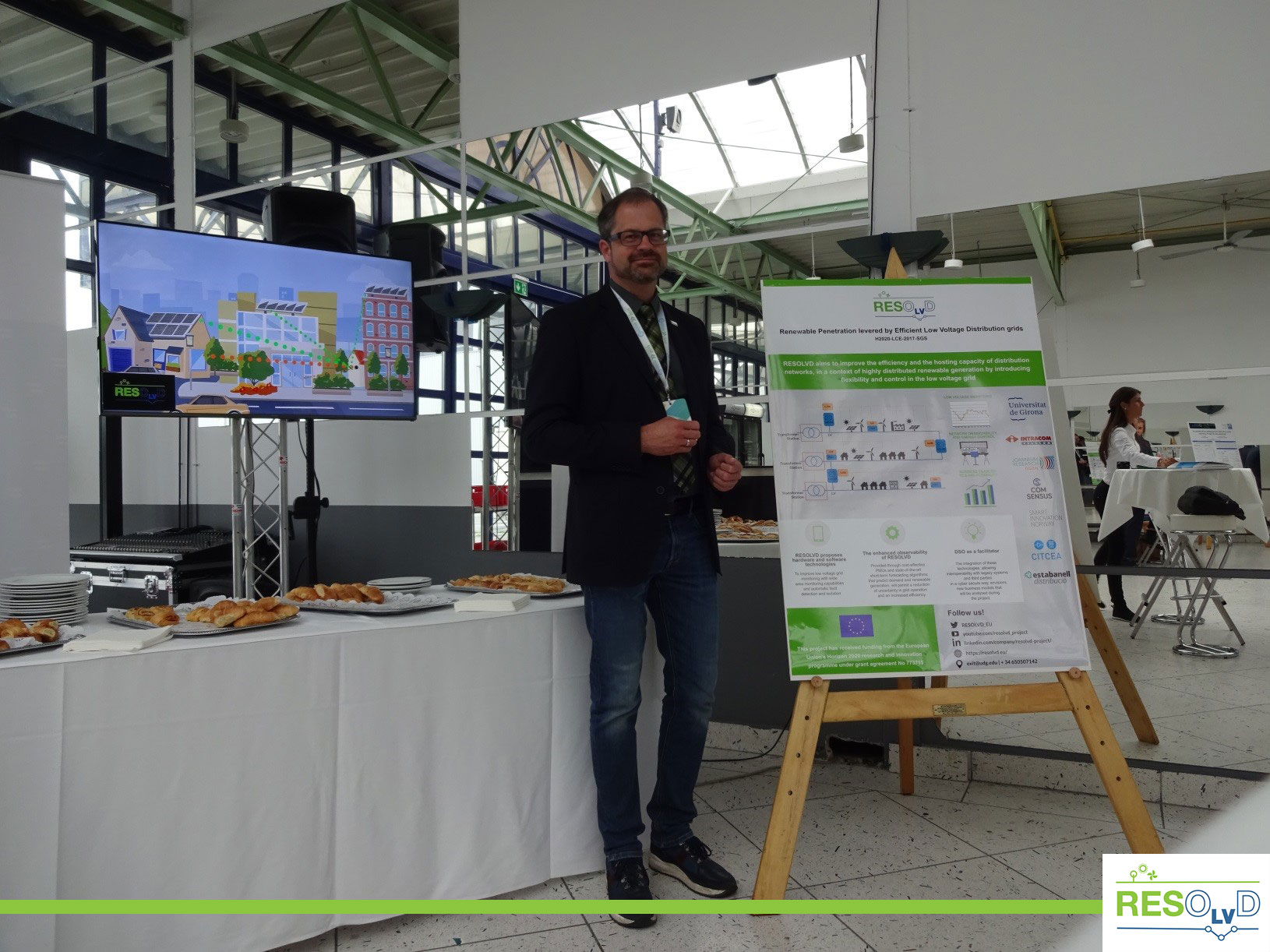 The Mission Innovation Austria Week which took place in Oberwart, Austria from May 6th – 10th 2019 brought together international leaders, ideas generators and those configuring tomorrow's energy solutions. More than 400 people from 16 nations used this opportunity to discuss future energy issues. During the poster session day Christian Derler from JOANNEUM RESEARCH presented RESOLVD to interested conference attendees.
Mission Innovation Week is encouraging multilateral research cooperations to develop co-creation networks, which will help in understanding potential technology users, buyers and markets. The way to technology cooperations and market successes can thus be paved.
With the Austrian Climate and Energy Strategy, the Austrian federal government has taken an ambitious energy research initiative. The implementation plan, which was elaborated jointly with Austrian businesses, was discussed in Mission Innovation Austria Week Dialog in Focus Groups and presented during the conference. Industry representatives pointed out the opportunities for businesses and held discussions with representatives of the European Commission, promotion agencies and ministries, who provided an outlook on coming strategies and funding priorities.
In numerous Technology & Innovation Deep Dives experts dealt with detailed questions regarding the development of conversion and storage technologies, explored the future of 5G, artificial intelligence and blockchain solutions in energy systems, and pointed out what design has to do with innovation processes.
As part of the event, prominent innovation stakeholders were honoured with the Mission Innovation Austria Award.